Clackamas Gutter Cleaning
Keeping your home safe from water damage must be your topmost priority. The trees surrounding your property may leave fallen branches and leaves clogging your gutters. Gutter cleaning helps you achieve this very purpose by clearing all the unwanted debris trapped within.
How Do Gutters Work? Your gutters are installed to drain rainwater away from your home, keeping your Clackamas property in good condition. Leaving gutter clogs unattended only makes matters worse as you must contend with leakages and seepage issues. Besides preventing the free flow of water, built-up particles may prove too heavy for your gutters to withstand. This problem magnifies in the winter months as gutters can freeze or collect ice. The added pressure may lead to your gutters cracking and eventually cause them to sag with the excess weight. When you have regular gutter cleaning with Premier Property Maintenance, your gutters will last longer and function optimally.
How Often Should You Have Gutters Cleaned? Professional gutter cleaners recommend inspection and cleaning of home gutters at least twice a year. This frequency may increase depending on the weather conditions your property is exposed to and the surrounding landscape. We recommend cleaning and inspection twice per year.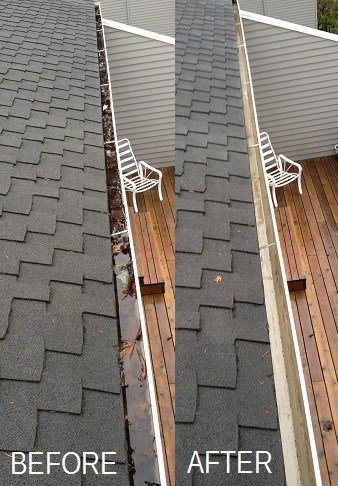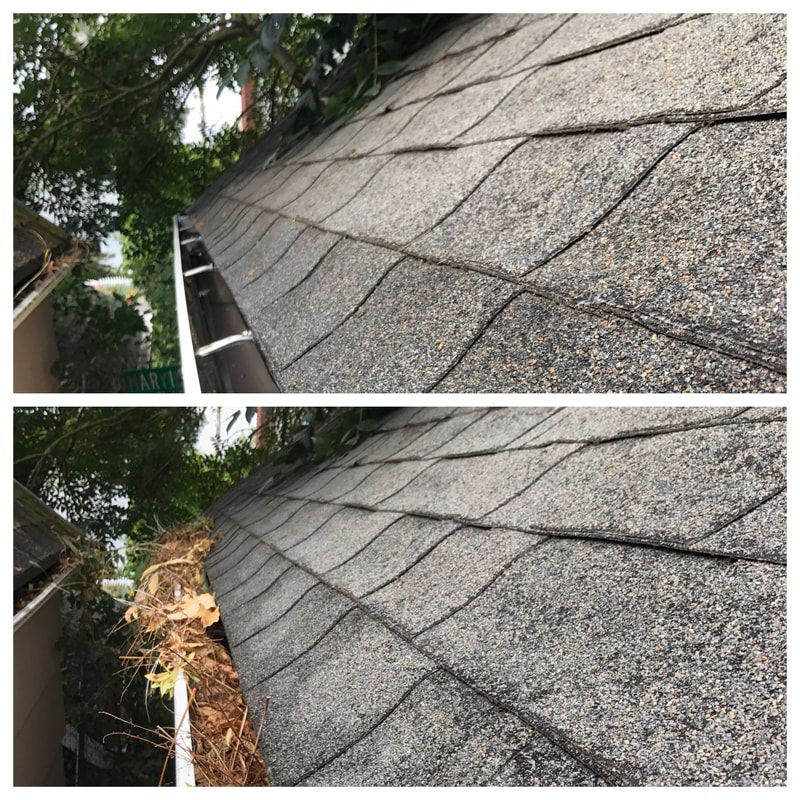 Late Spring
This time, every year, you may experience heavy rainfall and the subsequent menace of clogged gutters. Hence, it is advisable to schedule a thorough inspection of your gutters, hangers, and downspouts. Follow up with us for a complete cleaning to rid your gutters of all unwanted debris.
Fall Season
In the fall, constant rain and falling leaves are common. Many areas are even prone to receiving snowfall. To ensure water drains away efficiently from your roof, you need to undertake thorough gutter cleaning with the experts at Premier Property Maintenance. Following this practice saves you from the ill-effects of damaging ice dams in the winters.
Periodic Maintenance
Homes surrounded by dense tree coverage or exposed to construction have more reasons to worry. Your gutters are prone to clogging from debris accumulating; hence, it is advisable to clean these drains at periodic intervals. Otherwise, the consequent seepage involves costly repairs to your foundation, basement, walls, windows, and other surfaces if the latter happens. Clogged gutters also prove hazardous as they are prone to falling apart because of the added weight.
Gutter Cleaning: DIY or Hire a Professional?
When done professionally, gutter cleaning includes clearing debris, flushing downspouts, inspecting hangers, and the supporting framework. Our experts can detect potential issues that can cause expensive damages in the future and help you prevent them.
Contact Premier Property Maintenance today. We are trained to carry out your gutter's extensive cleaning. Our onsite staff comes with all the necessary equipment needed to access your Clackamas roof and execute a thorough cleaning. We are a licensed, bonded, and fully insured to provide services which guarantee 100% satisfaction.
Reach out to us to set up an appointment. We assure you of our prompt and effective services in Clackamas.