West Linn Gutter Cleaning
The gutters on your roof are instrumental in facilitating the proper drainage of melted snow and rainwater to safe areas. Regular cleaning and maintenance by Premier Property Maintenance ensures the effectiveness of such a system. Having your gutters cleaned before the onset of the rains and winter months in West Linn saves you from dealing with leaky gutters or damage later. Ongoing cleaning practices by Premier Property Maintenance is essential as your gutters are prone to collecting dirt and debris throughout the year.
Consequences of Clogged Gutters – With time, gutters accumulate leaves, dirt, and other debris, which becomes heavy when exposed to moisture. The excess weight may result in:

Your gutter coming crashing down
Damage to your property in the process
Having to undertake expensive repair work
The stagnant water affecting and seeping through your roof since it cannot drain out properly
An improper overflow of water that creates slippery zones on your property leading to accidental falls and subsequent serious injuries

Are Gutters Prone to Collapsing? Your home gutters are not designed to withstand a heavy load. Even the brackets and nails on them do not guarantee adequate support if your gutter is full of water. Rainwater and melted snow are unable to pass through blocked pathways.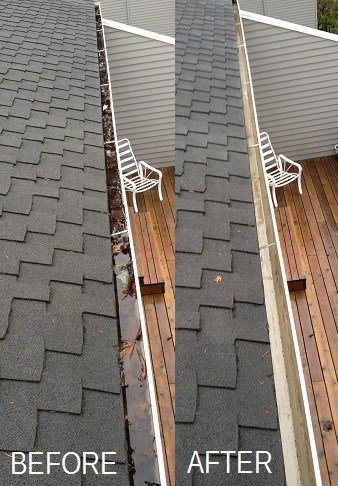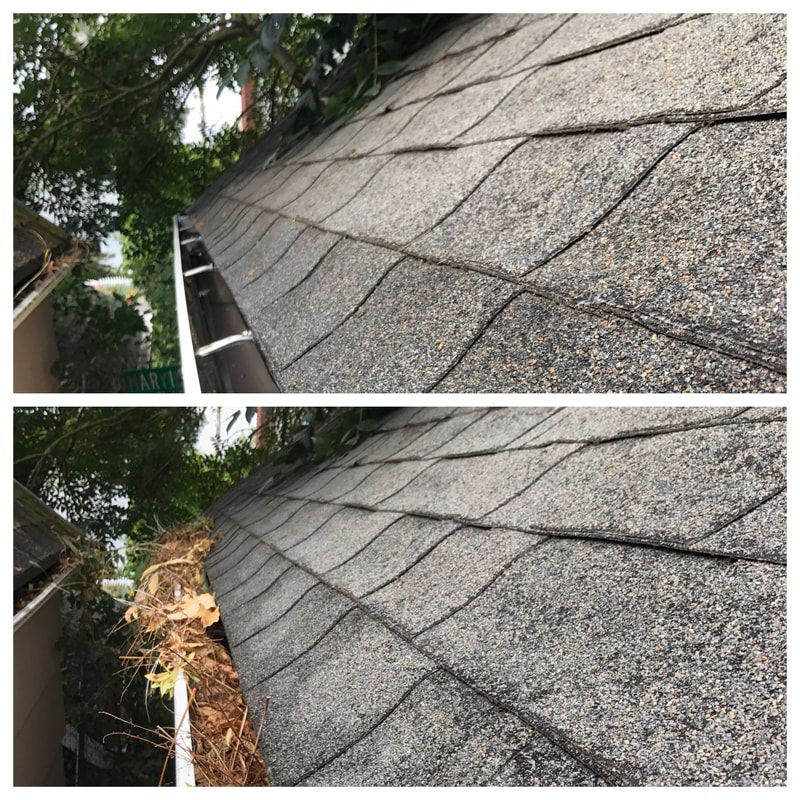 Safeguarding Your Property – The sensible proactive step to take is to outsource this necessary yet burdensome chore of cleaning your gutters to professional cleaners at Premier Property Maintenance. By doing so, you reduce the changes of having to deal with the following issues:

Structural Damage – Because of clogged gutters, increased water levels may cause your roof or eaves to become damaged. If water enters under your roof tiles, it causes tremendous structural damage. When this happens, water gets direct access to your home. Other telltale signs include leakage in your attic and dampness on your walls. Periodic gutter cleaning can protect your roof from irreparable damage.
Cracks in Your Foundation – When water is safely diverted away from critical areas, you do not run the risk of having water run under your foundation or freeze and crack your foundation. Clean gutters do not allow rainwater to overflow and land near your foundation.
Rotting of Doors and Windows – There is no way to control rainwater overflowing from blocked gutters such that it lands in safe territory. Your windows and doors are exposed to an overdose of moisture as the water rains down on them. As a result, these features of your home can eventually rot.
Rely only upon Premier Property Maintenance, a local and experienced gutter cleaning service provider in West Linn to schedule your next gutter cleaning. You can breathe easy knowing you have entrusted only the best to safeguard your property.