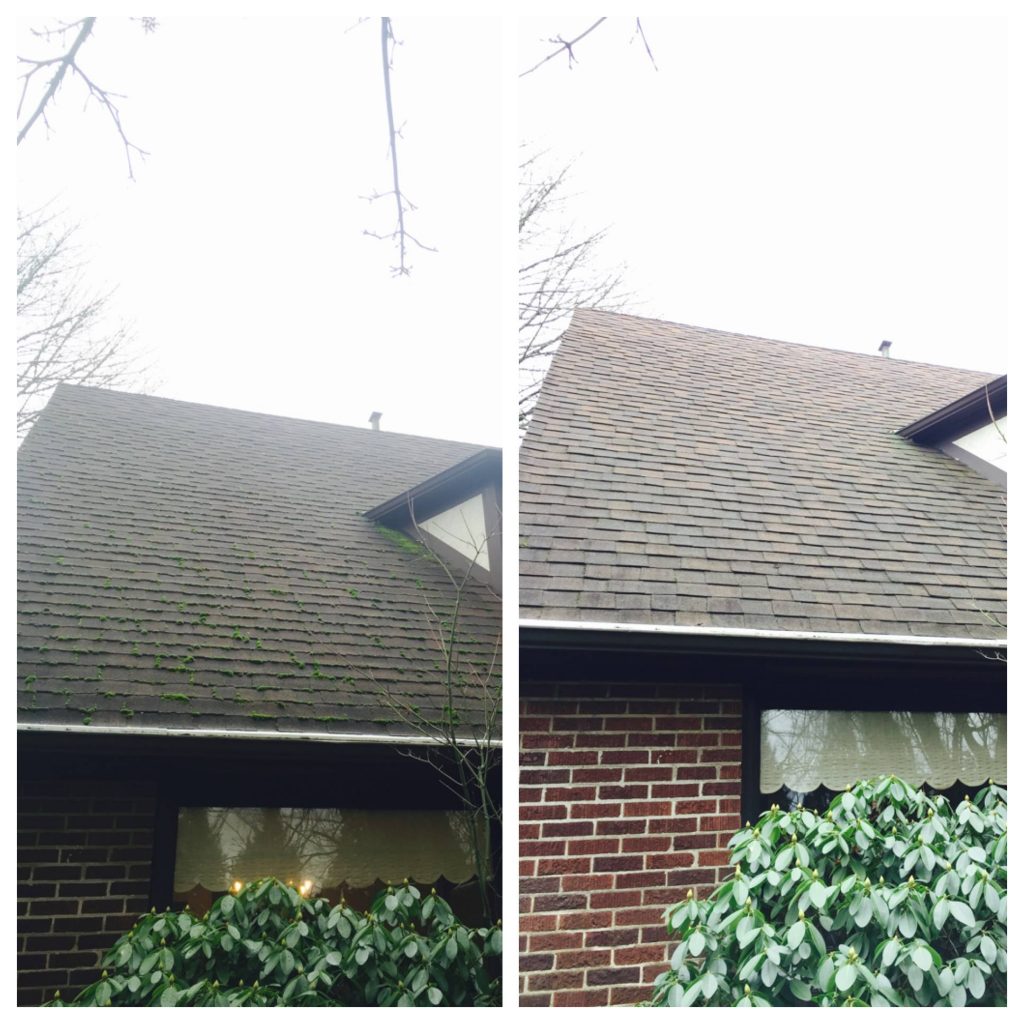 If you've considered hiring someone to clean your roof professionally, you should know who you're hiring. There are many factors you should consider before making a choice, including, but not limited to: their experience, their equipment, their cleaning solutions, and their reviews. What are people saying about them? How does Premier Property Maintenance rate among its peers? Well, we only use top notch equipment, our technicians are highly trained, and we use specially formulated detergents to break down all types of contaminants that may be on your roof. We have many five-star reviews, and we love receiving feedback.
Let's take a closer look at why people in Gresham choose Premier Property Maintenance for their roof cleaning:
Experience: Many times, you can get an idea of how well a company operates by simply looking at how long a company has been doing roof cleaning, and the reviews they have received during that time. We have many five-star reviews on Google, Angie's List, and other sites, and we have been dedicated to serving the Gresham area for many years.


Our Equipment: The best roof washing companies out there use the best tools. Using the best equipment and training our technicians means we can complete our projects more quickly and efficiently. It is more cost effective for us to invest in our tools and our people so that we can schedule more projects per week. We can pass the savings on to our customers to stand out even more from our competition. Our tools allow us to dial in settings appropriate for each application so we don't need to climb around on your roof. Whether it's the application of detergents to your shingles, or the rinse afterwards, we can ensure that we only apply water to where it is needed. And for most applications, we will be able to apply the detergents from the ground.


Our Varied Cleaning Options: The type of cleaning route we take is determined by what exactly is happening on your roof. Moss and algae require the use of special detergents to make them go away and keep them gone. Any qualified professional will always provide the best treatment for whatever kind of problem that could shorten the life of your roof. And the quality of the solutions used could determine how soon you'll need another roof cleaning.


We Boost Curb Appeal: Premier Property Maintenance knows how to boost your curb appeal. We know that washing your roof is important, and getting rid of moss and algae is crucial, but ensuring your roof looks great is important, too. Certain contaminants can cause black streaks where the water drains, and even though this may not be detrimental to the roof, we think it's important to address.
We hope you'll agree that Premier Property Maintenance is the top choice for roof washing in Gresham. Our many years of experience and training combined with our specially formulated cleaning agents will ensure your roof gets the best cleaning possible. Give us a call today if you'd like to know more about us or our process, or if you'd like to get a free estimate and schedule a visit!